SEIDO ACUPUNCTURE SEMINAR (Special)
SEIDO ACUPUNCTURE SEMINAR
SEIDO acupuncture seminar in Japan will take place in November 2018.
The seminar is taught in Japanese with English interpretation and handouts.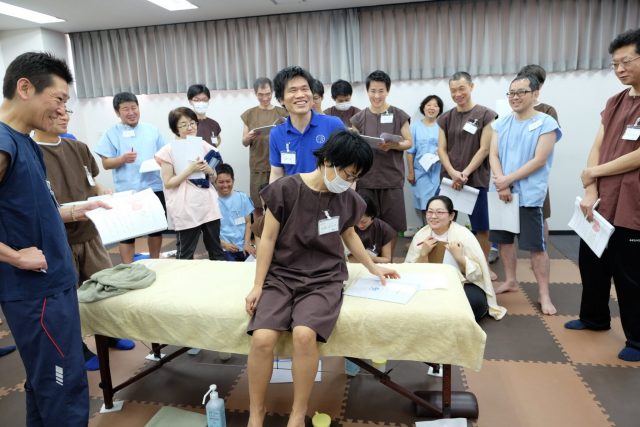 WHAT YOU WILL LEARN
Movie from previous seminars
We will cover the treatment for neck, shoulders, back, hip, knees, ankles, plantalgia, sciatica in 4 days.
We will show where acupuncture points are precisely and will show its effect, then you will take acupuncture points under proper the supervision of teacher.
We put emphasis on not only seeing demonstrations also acquiring SEIDO method.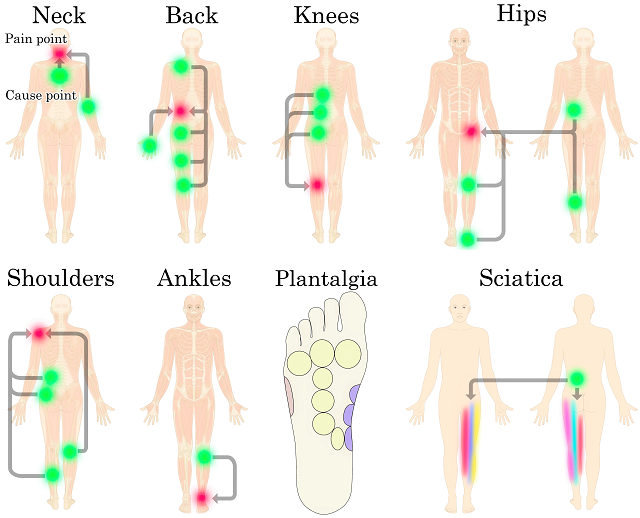 DATE
Nov 1-4, 2018
LOCATION
Shinagawa, Tokyo
HOW TO BOOK
*Do not make travel arrangement until we send you an e-mail. We will get back to you as soon as possible.
Please arrange an accommodation yourself by using booking sites, such as "booking.com", "Tribago".
We recommend to stay around Shinagawa st. or the seminar site.
TUITION
$1980
*A $1000 non-refundable deposit is due upon acceptance to the seminar.
Cancellation policy
Once you accept the seminar, the deposit is not refundable.
Non-deposit amounts will be refunded if cancellation is made before September 30th.
We reserves the right to cancel or reschedule an event due to under-booking, severe weather, instructor illness, or other unexpected occurrences.
In such an event, refunds or transfers of tuition will be issued at no cost to participants.
However, we are not responsible for personal travel bookings. We recommend to purchase travel insurance.
NCCAOM Continuing Education Units
28.5 PDA points (Pending)
TIME SCHEDULE
Day 1
1:00 PM : Reception starts
1:30~2:00 : Self introduction
2:00~7:00 : Demonstration & Practice ( Shoulders & Hip joints )
——- Day 1 end ——-
Day 2
9:00 AM : Reception starts
9:30~1:30 : Demonstration & Practice ( Knees )
1:30~2:30 : Lunch
2:30~7:00 : Demonstration & Practice ( Back )
——- Day 2 end ——-
Day 3
9:00 AM : Reception starts
9:30~1:30 : Demonstration & Practice ( Neck & Sciatica )
1:30~2:30 : Lunch
2:30~7:00 : Demonstration & Practice ( Plantar )
——- Day 3 end ——-
Day 4
9:00 AM : Reception starts
9:30~1:30 : Demonstration & Practice ( Plantar & Sprain of ankle ) , Q&A
1:30~2:30 : Lunch
2:30~4:00 : Lecture by Dr.Kato
4:00~5:00 : Completion ceremony
——- All program end ——-
You must be in the seminar until 5 P.M in Day 4. We recommend to book a return flight departing after 9 P.M. to arrive airport with time to spare.
MAIN TEACHER
Makoto Kurihara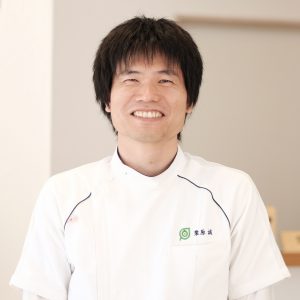 Chairman of SEIDO association
Chief of SEIDO Acupuncture
– Introduction
He saw Kappo for the first time in 2008. He was impressed by its immediate effect. He was assigned to sub chairman of "Kappo Laboratory" to popularize Kappo. In his own clinical practice, he tried to elucidate the mechanism of Kappo. He began applying his experience of clinical practice to construct new acupuncture method. He released it in 2014.
Next year, he named it "SEIDO acupuncture" and held seminars that was appreciated. Acupuncturists from all over Japan have been coming to seminars organized by him. He teaches to acupuncturists more than 60 days an year.
SPEAKER (Day 4)
Yasutaka Kato, MD, phD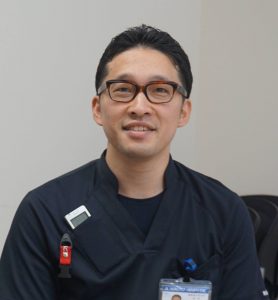 Hokuto Hospital  the branch of pathology, gene diagnosis 
– Introduction
He graduated from Hokkaido university in 2010. After that, he studied in Massachusetts General Hospital Cancer Center as a researcher.
He is the project leader to found the branch of acupuncture in Hokuto hospital.
SEIDO acupuncture is now being scientifically studied by Hokuto Hospital.
To know what we do, please refer this link.
Acupuncture Becomes a Medical Science with the help of Neuroscience. (1)
QUOTES FROM PREVIOUS STUDENTS
Please feel free to contact us if you have any questions.
SEIDO association Facebook Page
SEIDO ACUPUNCTURE SEMINAR (Special)