Acupuncture Becomes a Medical Science with the help of Neuroscience.(3) ~Scenery from the Acupuncture Research Project~
Going Full Throttle for 40 Days
Our scientific research project of acupuncture has officially started on December 14th, 2017.
Acupuncture Becomes a Medical Science with the help of Neuroscience. (1)
Acupuncture Becomes a Medical Science with the help of Neuroscience. (2)
It has been a month and half, had over 20 subjects, and collected enough data to write a research paper already.  
In a technical term, we have confirmed some results with less than 0.001 significant difference, which is incredible for experimental data like such.
We have already completed as much as the volume that might take 2 to 3 years for a common research project in Japan.
We have run through in a short period of 40 days with the new-year holiday in between.
I am reporting my work at the project in order to let you feel this sense of this speed.
Distance to Obihiro
The project takes place every Thursday.
Hokuto hospital, where the research facility is, is located in the city of Obihiro.
Although it is in the same Hokkaido prefecture, Obihiro is over the Hidaka mountains and 202km away from Sapporo city.
I take a rapid train to Obihiro station. It takes about 2 and half hours.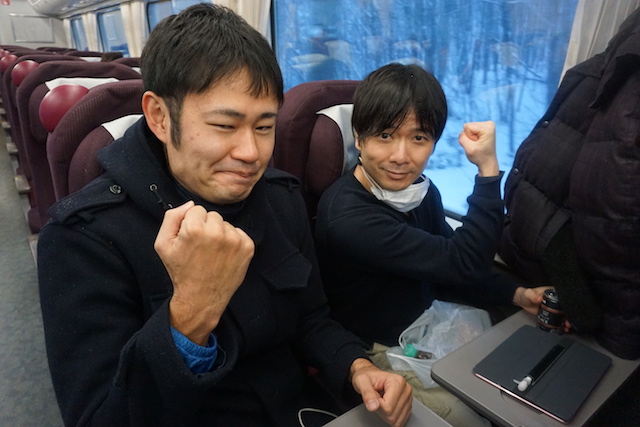 Go Sign
The actual experiment usually starts after 12pm. Until then, I spend time preparing for the research paper or having meetings with the project leader Dr.Kato.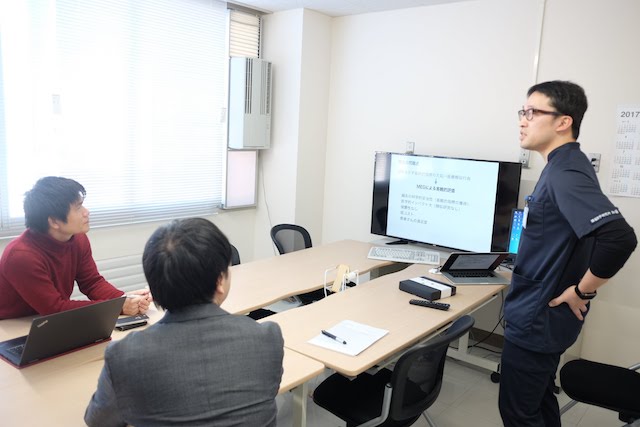 The meeting with Dr. Kato is filled with excitement. A small piece of idea may lead to a next experiment plan.
He makes actions quickly and gets contacts with other researchers in a world. I guess this sense of speed is the Harvard style.
In a typical situation, a project gets delayed because of a finance issue or an issue with an ethics committee.
However with the quick decision making process of Hokuto hospital, we get a go sign right away in response to interesting ideas.
I think researchers who want to do interesting researches gather at Hokuto hospital because of this unique environment.
Next Step
As we are getting a fix on preparing the research paper for the current project, we are starting to proceed to the next step.
Pain control for cancer patients, sudden deafness, facial paralysis, rehabilitation support, hay fever (allergy), low back pain and etc.
Research projects for symptoms like these are already planned. Arrangement with each departments have already started, and some of the required equipment have already been bought.
There even is a plan to expand to overseas after the research paper is published. (Hokuto hospital has facilities overseas.) We are also planning to join an American association.
Training Program for Acupuncturists
As these plans begin to run, many acupuncturists with necessary skills will be demanded anywhere in the world.
The skills you learned at acupuncture schools are not enough to practice in actual clinical settings.
In order to increase opportunities to practice in actual clinical settings, we are designing with Hokuto hospital the training program for acupuncturists.
Once the research paper gets accepted, all of these projects begin to run at once.
Experiments Begin
I move to the MEG room after lunch.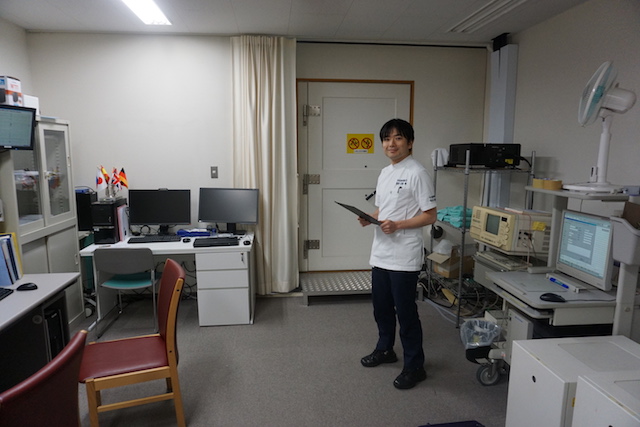 Normally, the hardest part of a clinical experiment is to gather subjects.
However, with Dr. Kato's network and the help of Hokuto hospital employees, we get 2 to 5 subjects every time.
First, we ask a subject to fill out the questionnaire about his/her condition and interview.
Then, scan the subject's brain with MEG to record brain activities. (5 minutes)
Second, insert a needle to the selected acupuncture point. After checking how the needle affected, scan the subject's brain again with MEG. (5 minutes)
Finally, we ask him/her to fill out another questionnaire.
Although I do feel nervous as I have to get a good result with just one needle, I have been getting good results for most cases so far and data collection has been progressing smoothly.
Beyond the Boundary
There are many acupuncture styles, and each has its unique ideology and belief.
Qi, pulse, heat/cold, five elements, fascia, trigger points, nervous system, etc.
If all of these factors are considered, things get complicated easily and researches cannot proceed. It might take 2000 years without even noticing it.
Therefore, we have simplified our experiment and have been analyzing the phenomenon "a body reacts to a needle insertion".
The phenomenon "a body reacts to a needle insertion" must be common for all acupuncture styles.
If we can quantify this phenomenon, it will be possible to record how effective the treatment is.
I think it is going to be a plus for all acupuncturists regardless of their styles and ideologies, if the research reveals how effective the treatment is. Of course, it will be beneficial to patients as well.
Summarize Data & Catch a Train
We need to summarize data after the experiments. As it requires special skills to summarize MEG data, we leave this job to the leading expert of this area, Dr. Shigihara.
Meanwhile, I summarize the experiment information such as subject information, types of needles used, and insertion location and depth.
In order to write a paper, I have to write the acupuncture method in detail so that anyone can reproduce it.
Continue this until 6:30pm, catch a train, and I get home around 11pm. The last but important job for the day is to give a gift to my 5 years old son.