Acupuncture Becomes a Medical Science with the help of Neuroscience.(4)~What Patients, Doctors, and Acupuncturists have found out at Hokuto Hospital~
New Challenges and Prospects
Our joint research project with Hokuto hospital has been progressing.
Acupuncture Becomes a Medical Science with the help of Neuroscience. (1)
Acupuncture Becomes a Medical Science with the help of Neuroscience. (2)
Acupuncture Becomes a Medical Science with the help of Neuroscience. (3)
On March 15th of 2018, it entered the new challenging phase.
Until then, our subjects were limited to employees of Hokuto hospital.
The focus was on the efficacy of (SEIDO) acupuncture for musculoskeletal pain such as neck, shoulder, back, elbow and knee pain.
※ SEIDO acupuncture is the new systematized acupuncture method which SEIDO association provides.
The new phase is much more challenging, as our main subjects would be cancer patients receiving palliative care and patients with refractory neuropathic pain.
However, we have already collected some successful results.
I am looking forward to seeing the analyzed brain data of these results.
Rare experience at a large general hospital
There were reasons for entering the new phase in such a short period.
On March 8th, I had an opportunity to explain our project to Dr. Kamata, the director of Hokuto hospital, with Mr. Kurihara, the representative of SEIDO association, and Dr. Kato, the project leader.  
Hokuto hospital runs many medical facilities and is the leading hospital of Tokachi district.
Dr. Kamata is well known for his daring attempts for the development of medicine. I often see him on TV.
The meeting with the influential doctor who might change the future of acupuncture at a gorgeous reception room of a large general hospital made me feel very nervous.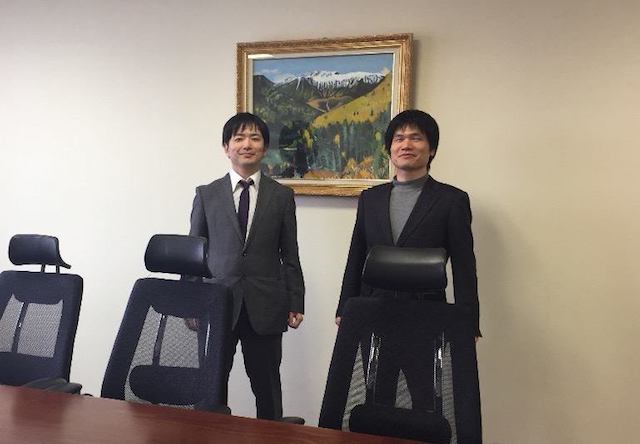 The Result of the Meeting
When I explained Dr. Kamata the overview of current project and results I got so far, he excitedly said "Please carry on with the project quickly."
He asked us "Does acupuncture work for cancer pain and refractory neuropathic pain?"
I was speechless at a moment, as I was not expecting that kind of question.
I had also thought about that, but I was thinking it would be the future assignment at the time.
As Dr. Kamata looked into my eyes, I had to make up my mind.
I tried to make the softest smile on my face and answered him "I am certain that I can be of help to you!!"
On the contrary to my words, I believe my butt which was on the expensive chair was completely covered with sweat.
On the next day, I received a call from Dr. Kato.
He told me that the project just entered a new phase.
The validation of acupuncture for cancer pain and refractory neuropathic pain has started.
How did this happen so quickly?
Under a big Pressure
I treated two patients with refractory neuropathic pain in front of Dr. Kamata.
"Refractory" means it is a difficult case which had been medically treated but pain still remains.
This would be a chance for acupuncture to open up a door for new possibility, if I can manage to get good results in front of Dr. Kamata.
"You must be feeling nervous. Are you OK?", Mr. Yamamoto who was accompanying on that day asked me.
I answered "I'm OK. I do well when it really matters."
However, I might have been feeling nervous as I forgot to bring my iPhone on the day and my tooth filling came off on the day before.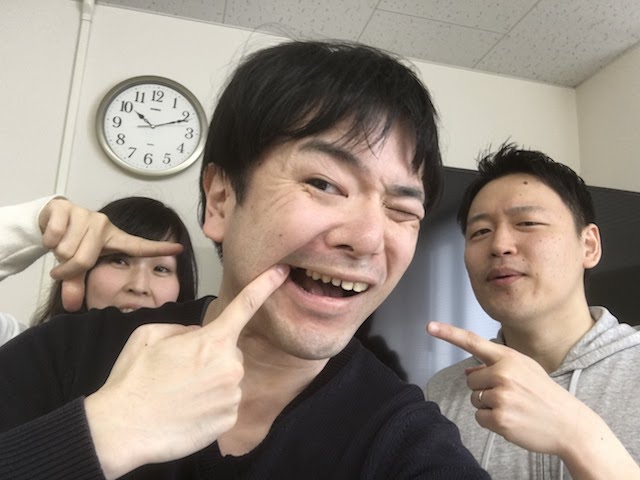 Something strange happened there.
When I faced the subjects, the nervous feeling went off somewhere.
Moreover, my head was clear, my fingers moved naturally, and I felt the power overflowing from within.
It might be inappropriate, but I even thought that "I am glad that I get to do acupuncture here."
How could this happen?
I got better results than I expected for both cancer and neuropathic pain subjects.
I followed the same procedure as usual.
Needle one acupuncture point, and check the result.
I used 3 needles at the most for each subject.
There are no special procedures for cancer or neuropathic pain.
I followed the basic procedure of SEIDO acupuncture, which is to search for the excessive tensions and release them with needles using corresponding acupuncture points.
I realized that SEIDO acupuncture which does not needle affected parts works well with refractory symptoms, because it gives less stress and clearer results for patients.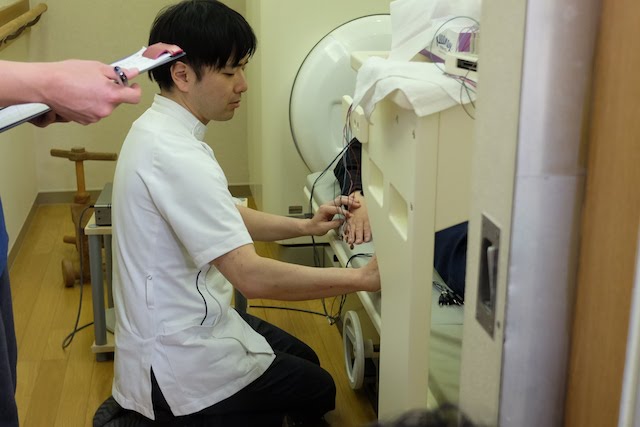 A request from a Doctor
A doctor from the palliative care department said to me at the sight "May I bring another cancer subject?"
I gave a treatment to the subject right away.
This is not something I experience in everyday practices.
It is rare to find doctors who would make such a request to acupuncturists.
Needless to say, it is rare to find hospitals that have this kind of cooperative framework.
Once again, how could this happen?
In fact, the answer for this had led to the overflowing power I felt during the treatments.
This extra case was even harder, but I also managed to get better results than expected.
To be continued…